Puli Box office Collection
Puli Box office Collection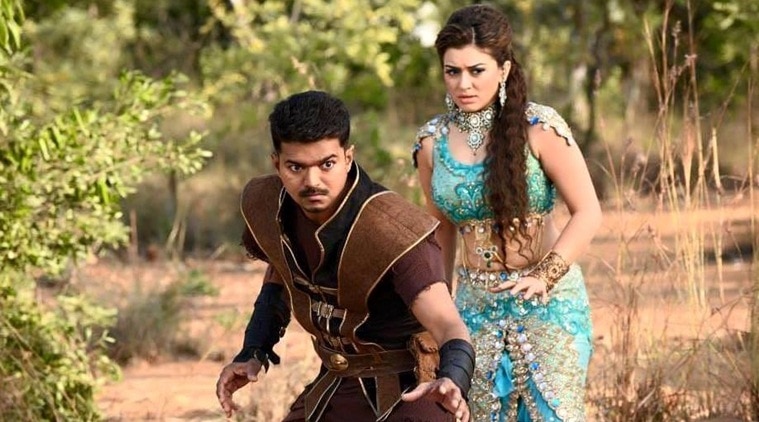 Ilayathalapathy Vijay starrer "Puli" has turned out to be disastrous at the box office. The Tamil movie, which was released on 1 October, has ended up crossing just Rs 100 crore worldwide.
Andhra Box Office reports that "Puli" has made a lifetime business of Rs 101.9 crore. The Tamil movie has grossed Rs 50.10 crore from Tamil Nadu and the net income is Rs 42.25 is a net business.

Worldwide Gross : 80 crore
Tamil Nadu : 35.5 crore
Kerala : 4.55 crore
Karnataka : 7.25 crore
AP/Telangana : 6.25 crore
North India : 3.25 crore
Overseas : 23.4 crore
Worldwide Share : 43 crore
Worldwide Rights : 73.85 crore (Valued)
Distributors : 29.2 crore LOSS
Budget : 118 crore
Producer : 23 crore LOSS
Verdict : INDUSTRY DISASTER
"Puli" has raked in Rs 5.40 crore from Kerala with a net income of Rs 4.50 crore. The Tamil film has earned Rs 7.35 crore in Karnataka and its net income stands at Rs 6.10 crore. In Andhra Pradesh/Nizam regions, it has minted Rs 7.20 crore and the net income stands at Rs 6.25 crore.

The Tamil movie could only earn Rs 6.90 crore from rest of India with a net income of Rs 5.10 crore. "Puli" has made a business of Rs 76.95 crore with a net income of Rs 64.2 crore from India.

From overseas centres, "Puli" has raked in above Rs 25 crore. The biggest contributor remains Malaysia where it has minted Rs 7.30 crore. The movie made decent business in centres like UAE (Rs 2.80 core), US (Rs 2.45 crore), UK (Rs 2 crore), France (Rs 1 crore) etc.

"Puli" was made with the budget of above Rs 100+ crore and it raked in Rs 22 crore from the three versions of satellite rights; the audio rights had garnered about Rs 2 crore. However, the performance of the movie is not up to the mark considering the huge investments made by the makers of the flick.

The Tamil movie had big names like Vijay, Kannada superstar Sudeep, Shruthi Haasan, Hansika Motwani and yesteryear sensational actress Sridevi Kapoor in the cast. It is written and directed by Chimbu Deven.

Vijay's former manager PT Selva Kumar and Shibu Thameens jointly bankrolled the movie.